New Year's Greeting    -Digital Revolution and SDGs
January 1, 2022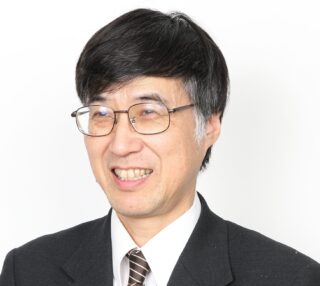 I would like to wish you a Happy New Year.
 COVID-19 has attacked us last 2 years.   We are overcoming this pandemic and everything is getting recovered.  But is it necessary to go back to our old life?  Maybe no.
 During the Pandemic we got a new weapon, DIGITAL technique or simple 1010 .   We are armed with this new weapon and we make a steady progress towards 2030, a target year of SDGs and the COP26.  The other crisis human being faced to is global warming and climate change.  It can be the issue that catalysts can solve.  We can contribute to SDGs through the catalysis science and technology.  We, the Catalysis Society of Japan, must be at the core of this activity to encourage communities to collaborate with each other and driving further progress.   Also we are going to have international collaboration and promote international friendship.  We will have TOCAT in Fukuoka, this July in a face to face style.  I heartily invite all of you to this TOCAT conference. 
 The weapon called as digital or online has made us really powerful. In 2019 our special committee called Future Catalysis Society of Japan Committee discussed the future image of the Catalysis Society of Japan and proposed the possibility of the digitalization and the on-line symposium early in 2020.  Everybody thought we would have online symposium in the near future but nobody expected that it would be realized so soon.  Last and this years we have had all symposia online and we had no face-to-face meetings.  The executive committee meetings are online now.  You know I do not have to come to Tokyo from Hokkaido, Northern island of Japan. This is a revolutionary event that has cut the cost and time. Although COVID-19 will be settled soon and face-to-face meetings will start, it is not necessary to abandon advantage of this digital goodness.  We should combine online with face-to-face to develop more active discussions.
 I believe that function of academic society is the exchange of the information and the accumulating and publishing knowledge. Digital technology is also effective in this function. Until now, the main methods of exchanging information have been dependent on academic meetings and journals, both of which are able to accumulate and transmit information by the paper base. With the introduction of digital technology, information can be stored and shared more easily and in a variety of forms. We are able to transfer new ideas and know-how which cannot be achieved by paper base. The knowledge and information stored in this way can be effectively utilized to accelerate the development of catalyst science and technology. This is another revolution: AI (Artificial Intelligence) will be able to systematize this knowledge and present it in a new form. By recording the 10101 electromagnetically, we have dramatically increased the quality and quantity of our knowledge about catalysis. I expect that this digital revolution will change and develop the Catalysis Society of Japan significantly this year.
 Now, I have already mentioned that catalysts will play an important role in the SDGs. This year, I think we can contribute to the goal No.5, which is to achieve gender equality. I heard that the Catalysis Society of Japan has never had a female board member before, but we are now ready to welcome female members to the new board starting this May. I believe this will mark the first step toward gender equality.
 We were largely hurt by COVID-19. However, we now have a digital weapon. With this new weapon, we are empowered and regenerated.  We shall start a new year of 2022 as hopeful year. 
 Finally, I believe that the Catalysis Society of Japan started in 1958 based on the idea that "Catalysis Society of Japan must be a place where we can open our hearts and discuss everything about catalysis in a pleasant way." No matter how our society changes, I would like to expand our activities without forgetting this original idea.
Kiyotaka Asakura
A President of CatSJ
A Message from CatSJ President to all friends in the world. 
May 20, 2021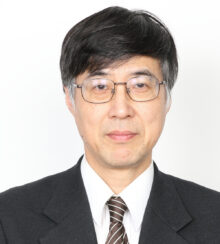 On the occasion when I have been appointed as the President of Catalysis Society of Japan(CatSJI) in 2021-2022, I would like to deliver my message.   Catalyst research is important to attain the Sustainable Development Goals(SDGs).  CatSJ wants to and has to contribute to this mission in the world wide collaborations.
 In addition to our three long-term important perspectives of fostering young people, international collaborations and industry-government-academia interaction, I would like to facilitate the transformation of the CatSJ in response to the middle of the 21th century when the so-called digitization is wide spread and normal.  Last year we had a COVID-19 Pandemic.  We had annual and academic meetings online by the digital techniques.  Of course, we restart face-to-face meetings and conferences as soon as possible.  Face-to-face meetings and conferences have merits.  For younger people it must be important to get together to have a face-to-face meeting and to discuss mutual interests endlessly and enthusiastically.  At the same time, the face-to-face meetings and conferences can be empowered by the digital and network techniques.  These digital techniques will be beneficial to all those who cannot attend the meetings due to the distance, time and money problems.  The on-line delivery service has solved these problems.  I shall launch the discussion how to mix the face-to-face and online meetings to optimize both merits and demerits.  The digitalization accelerates the accumulation of our knowledge about catalysts.  We can record the meetings and other CatSJ activities.  The point is how to utilize the accumulated knowledge efficiently.  They are regarded as intellectual properties that are beneficial to CatSJ members and to whole society. On the other hand, the intellectual properties can be financial resources and stabilize the management of CatSJ.  Thus, we have to consider the good balance and how to utilize the intellectual properties effectively as well as not to infringe the copyright of the others. 
 Globalization and diversity will be the other trends in the middle of 21st century.  CatSJ should be more open to the outside world.  The English homepage is one portal site to CatSJ.  We have renewed it but we must establish the quick update method of the information in English site synchronized with the corresponding Japanese site.  It is good for all who are interested in CatSJ.   The other thing is to consider the gender balance in the executive committee.  We should have more female executive committee members in CatSJ to increase the diversity of our CatSJ. 
 Synchrotron radiation (SR) is a powerful tool to characterize the catalysts.  In 2024 we Japanese are planning to construct a new high brilliance X-ray SR facility in Sendai and then SPring-8 will be renovated.  I will start a new working group to discuss the new applications and to propose beamlines suitable for new catalysts research.  The SRs and the beam lines will be open to the world-wide catalyst researchers and groups. I welcome your inputs. 
 Finally, we are now ready to be a host for ICC in 2028.  We are steadily preparing all necessary activities for this ICC2028 in Japan.  I hope we all meet in person in Kyoto in 2028.  
Thank you for your kind attention.
Kiyotaka Asakura
A President of CatSJ