History of CATSJ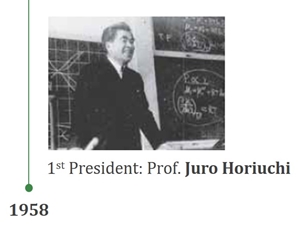 The Catalysis Society of Japan (CATSJ) was founded in 1958 to promote and encourage the growth and development of the catalytic science and technology. The 1st president was Prof. J. Horiuti of Hokkaido University. The society was launched as the Catalysis Club of Japan "Shokubai Kondankai" in 1958 and renamed to the Catalysis Society of Japan (CATSJ) in 1964.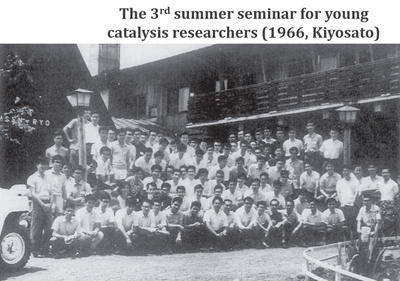 Now, the CATSJ has a history encompassing 60 years and holds about 2500 individual members including 400 students and 150 corporate members. Membership is fully open to qualified persons abroad as overseas member. The CATSJ is the only comprehensive organization on catalysis in Japan that unites academia and industry.
Presidents, 1965-2008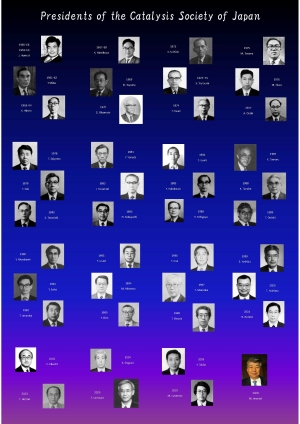 Presidents, 2008-2018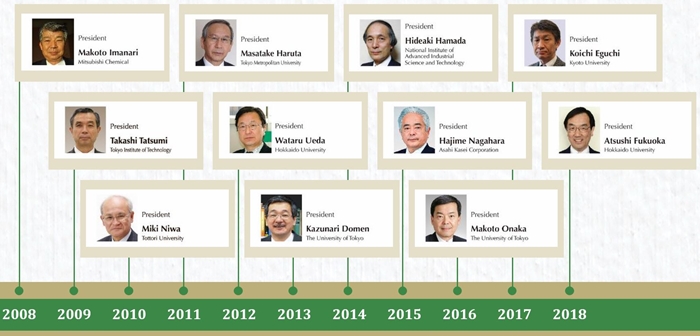 The 7th International Congress on Catalysis (ICC7), 1980
Soon after its foundation in 1958, the CATSJ has devoted itself to the exchange of scientific and technological knowledge with foreign catalysis societies in US, Europe, USSR and Asian countries. In 1964 the CATSJ became a constituent member of the International Catalyst Conference Council.
In 1980 the 7th International Congress on Catalysis (ICC7) was held in Tokyo under the auspices of the International Association of Catalysis Societies (IACS) and the CATSJ. As our society has grown, an increasing number of international events relevant to catalysis have been held in many cities inside Japan.
Future of Catalysis in Japan
Under such a situation, the CATSJ has determined to organize its original event named Tokyo Conference on Advanced Catalytic Science and Technology (TOCAT). Since the launch of TOCAT in 1990, this series of conferences has been held every four years, accompanied by growth in the size and number of participants.